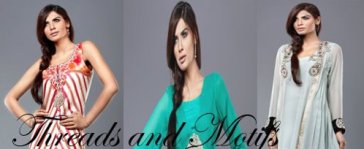 The premier fabric brand Threads and Motifs brings you the most creative and innovative, intricately embroidered fabrics. Threads and Motifs is known for their continuous strive to blend high couture designs and styles.
Threads and Motifs are again here with some new arrivals that are awesome and eye catchy. Their unique patterns and decently designed clothes look even more tempting to one's eyes.
Click on any picture below to see full sized.